2
minute read
Carbon Monoxide poisoning is sometimes referred to as the "Silent Killer" because it is tasteless and odorless, yet extremely dangerous. There are many steps to take in order to avoid any danger, and AIS has compiled a safety checklist for this week's blog.
Symptoms
First, let's discuss the symptoms of carbon monoxide poisoning. The downside of the symptoms is that they often mimic the flu without a fever and can include dizziness, severe headache, nausea, sleepiness, fatigue, weakness and disorientation. Anytime a fuel-burning appliance malfunctions or is installed incorrectly, carbon monoxide can quickly reach dangerous levels in the home, leading to injury or even death. If you or someone in your family seems to be ill, it is always better to take them to your family doctor rather than wait.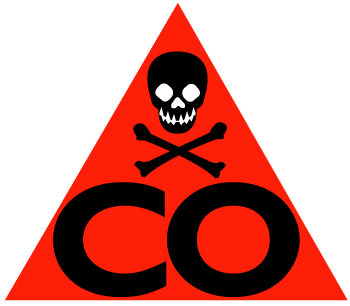 CO Alarms
The only fool proof way to check your home for carbon monoxide is to install CO Alarms throughout your home. It is recommended that you install one CO alarm for every floor of your house and near sleeping areas. Make sure these alarms are UL listed, battery-powered, has a long warranty, and has a self-test and reset button. You can also purchase one that includes a back-up battery to avoid downtime.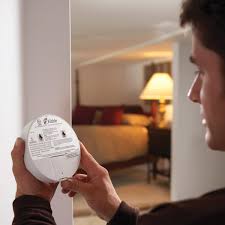 Annual Inspections
One way to avoid poisoning is to get annual inspections for your heating system, chimneys, and flues and have them cleaned by a qualified technician. This is important because a professional can notice a potentially dangerous problem in the intermediate stages. They can also inspect to ensure that appliances are properly adjusted and working to manufacturers instructions and local building codes.
Other tips:
– Open flues when fireplaces are in use.
– Use only approved fuel as specified by the manufacturer for space heaters.
– Never use ovens and gas ranges for heating any type of closed rooms.
– Do not burn charcoal inside a residence, cabin, recreational vehicle, or camper.
– Make sure stoves and heaters are vented to the outside and that exhaust systems do not leak.
– Do not use gas or kerosene space heaters in enclosed spaces without proper ventilation.
– Never leave a car or lawn mower engine running in any enclosed space, garage, or sheds.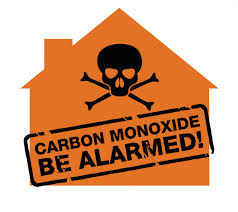 This checklist is very important because it is a way to be preemptive against this fatal poison. The most important aspect is so get a reliable CO alarm for every floor of your home for early detection of a poisoning.
The information in this article was obtained from various sources. This content is offered for educational purposes only and does not represent contractual agreements, nor is it intended to replace manuals or instructions provided by the manufacturer or the advice of a qualified professional. The definitions, terms and coverage in a given policy may be different than those suggested here and such policy will be governed by the language contained therein. No warranty or appropriateness for a specific purpose is expressed or implied.