2
minute read

The average American uses 558 gallons of gasoline every year. At $3.80/gallon, that's over $2,100 in one year. That number jumps dramatically for frequent travellers, those with particularly long commutes, or those who live in areas with particularly high gas prices. In Hawaii, drivers can expect to pay around $4.17 per gallon. But there are ways to save!
If you're looking for ways to shorten your commute, streamline your transportation, or otherwise bolster your vehicle's fuel economy, there are apps for that. Here, you'll find our top 5 app picks for filling up your tank less often.
1. GasBuddy: iPhone and Android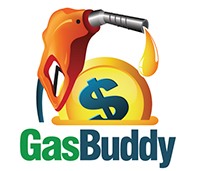 With this free app, you'll never have to wonder where you can get the cheapest gas. A tap of your finger brings up the cheapest gas prices near your current location. GasBuddy shows the most recently updated gas price along with the name and location of the gas station. It even allows you to update the listed per-gallon rate if you find an inaccurate listing.
iPhone – Android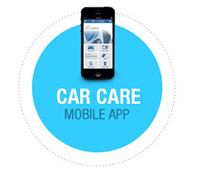 2. Car Care: iPhone
Car Care allows you to track gas mileage for all your vehicles. It even summarizes your fuel usage in user-friendly infographics, allowing you to see when your economy was at its peak and when it started to drop. Car Care also tracks scheduled maintenance, such as oil changes and tire rotations, so it's easier to remember to keep those fuel-saving maintenance items up-to-date.
3. Waze: iPhone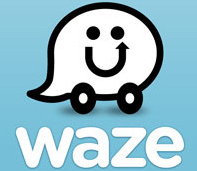 Sometimes the best way to capitalize on your tank of gas is to avoid traffic jams, wrecks, and roadblocks. With Waze, you can get real-time information on current road conditions to help avoid those gas-guzzling starts and stops. Waze even allows users to report known speed traps and slower intersections, so you can drive as smart as a local even when you're new to the area.
iPhone & Android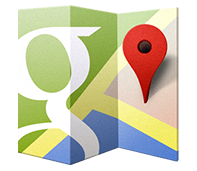 4. Google Navigation: Android
Google Navigation brings the power of Google Maps to your phone. That means you'll have turn-by-turn directions and updated traffic info on your Android device no matter where you are or where you're going. Navigation also works great for public transportation in big cities, so if you're looking to avoid driving altogether, it's easier than ever.
5. Gas Manager: iPhone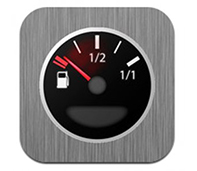 Gas Manager is a streamlined, user-friendly app that allows you to track your fill-ups, gas consumption, gas expenses, and miles traveled. This makes it easier to track exactly how and where you're spending your gas money so you can make more economical choices.
Of course, all the apps in the world are no substitute for driving efficiently. Studies have shown that avoiding quick acceleration and sharp cornering can save at least 2-4 mpg consistently, as can keeping your speeds consistent when you're on the highway.
The information in this article was obtained from various sources. This content is offered for educational purposes only and does not represent contractual agreements, nor is it intended to replace manuals or instructions provided by the manufacturer or the advice of a qualified professional. The definitions, terms and coverage in a given policy may be different than those suggested here and such policy will be governed by the language contained therein. No warranty or appropriateness for a specific purpose is expressed or implied.