2
minute read

Undertaking a home improvement project on your own may not be a good idea if you lack the skills to do the job correctly. While a homeowner may be able to take on small projects such as replacing the kitchen faucet or installing some shelves, more complex projects are better left to the pro's. If you don't know what you are doing, you could make a costly mess, and even worse, injure yourself in the attempt to do the job. Hire a professional when a home improvement project is complex, requires specific expertise, special tools, and particular attention to safety.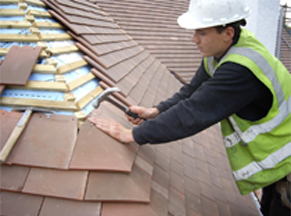 1. Repairing a Roof
This is not a job for an amateur. While replacing a few shingles is not very difficult, you run the risk of losing your balance and falling off the roof. The danger increases with the pitch of the roof and the amount of work that needs to be done.
2. Electrical Work
Anything that involves electricity can be inherently dangerous. While it might be okay to install a ceiling fan or replace a light switch, anything more complicated is best left to an electrician. Installing recessed lighting is not a do-it-yourself project. Leave it to the professional to get up on a ladder, drill holes in the ceiling, run electrical wire, install the fixtures, and make everything look pretty.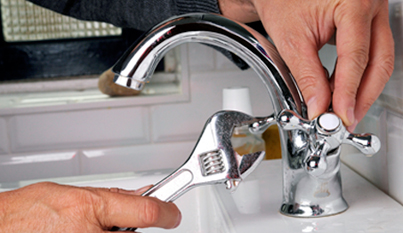 3. Plumbing
Anytime water is involved, there is the potential for disaster if the job is not done correctly. A homeowner should not attempt to install a hot water heater on his own or mess with buried supply lines outside or under the house. Pipes may need to be cut and welded or a special camera may be required to determine the exact location of a leak or blockage. Leave it to the pro to detect the problem and fix it.
4. Installing a Ceramic Tile Floor
There is much more to properly installing a ceramic tile floor than simply applying some glue and placing the tiles next to each other. You may have to remove the old flooring and then prepare the sub-floor. If it is cracked or not level, the job becomes more complicated. To get a professional appearance, some tiles have to be cut. A skilled installer will do the necessary preparation, lay out the tile in a pleasing pattern, and finish the job in a timely manner.
5. Structural Changes
When you start knocking out walls to create a more open floor plan, you better be sure that you are not knocking out any load-bearing walls. You may also have to deal with wiring inside of the walls. Leave it to a pro to do the demolition or construction of a wall.
Remember, your homeowners insurance will not cover any damage that you do if a home improvement project you undertake goes wrong. Hiring a licensed and insured professional is the way to make sure the job is done right.

The information in this article was obtained from various sources. This content is offered for educational purposes only and does not represent contractual agreements, nor is it intended to replace manuals or instructions provided by the manufacturer or the advice of a qualified professional. The definitions, terms and coverage in a given policy may be different than those suggested here and such policy will be governed by the language contained therein. No warranty or appropriateness for a specific purpose is expressed or implied.