4
minute read
Motorcycles are a fun, exhilarating way to experience the best that California has to offer. However, similar to driving a car, there is a hefty responsibility that comes with the thrill of the ride. That responsibility is carrying Motorcycle Insurance that protects you against threats to your safety and the safety of others. It's extremely important to be insured against the risks you face when you ride your bike. However, figuring out what the minimum Motorcycle Insurance requirements are, how to get the best deal and what you should look for in an insurer can be a daunting task.Lucky for you, we're here to help you with all things Motorcycle Insurance.
1. Different Coverage Options Are Available
First, you should be aware that there are several types of Motorcycle Insurance coverages you can buy. The most basic is Liability Insurance. In addition to Liability Insurance, you should also consider several add-on coverages for better financial protection.
Liability Insurance
Liability Insurance covers damages you cause to the other motorists involved in an accident, up to the limits you have purchased. However, it will not cover your own injuries or any damage to your motorcycle if you're at fault. In the state of California, you are required to carry at least the state minimum Liability coverage, which is 15/30/5. This is the same minimum that you must carry on your Car Insurance. What does 15/30/5 mean?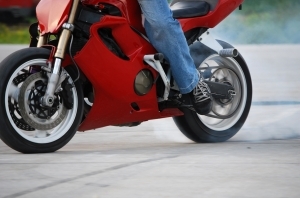 With the minimum policy limits, you will be covered up to:
$15,000 for bodily injury for any one person injured
$30,000 total for all injured parties
$5,000Â for all property damage you caused
AIS does not consider $5,000 to be sufficient coverage given the high cost of vehicle repair. Therefore, we typically recommend a minimum property damage limit of $10,000.
Collision and Comprehensive Coverage
Collision Insurance is an optional coverage that takes care of damages to your motorcycle, regardless of fault. This is only true after you pay your chosen deductible. Comprehensive Insurance coverage is also optional and takes care of damage to your motorcycle resulting from theft, fire or vandalism. It also covers collision with an animal, after paying your chosen deductible.
Uninsured Motorist Coverage
Uninsured Motorist Coverage is another common coverage that you can add to your Motorcycle Insurance policy. This coverage provides additional financial protection for you and your motorcycle in the event you're involved in an accident with someone that does not have adequate insurance. It is important to note that your insurance company will investigate your claim and confirm the other party is not insured prior to this coverage kicking in.
Other Coverage
There are more optional coverages available for you and your motorcycle than the ones mentioned above. These include Custom Parts and Equipment and Medpay (Medical Payments) which you may want to consider. The three additional coverages listed above are the most common. However, we suggest you speak with an Insurance Specialist at (855) 919-4247 to understand all of your options fully.
2. Don't Assume It Will Be Like Car Insurance
Rates for Motorcycle Insurance are not the same as those for Car Insurance. Your rates may vary greatly based on the insurance company from which you buy your policy. Although motorcycles typically have a lower purchase price and value, they carry a much higher risk of rider injury. That is a rating and risk factor for insurers when determining premiums. Similarly, coverage can differ depending on your previous driving record, your age, your motorcycle type and a handful of other factors. The best way to quickly and easily compare rates from multiple top carriers is to speak with an AIS Insurance Specialists at (855) 919-4247. They will ensure you find the best deal on Motorcycle Insurance with the coverage that fits your needs.
3. Work With a Motorcycle Insurance Specialist
Motorcycles are not categorized as cars in the eyes of insurance companies. After all, they do require a special type of driver's license. As a result, you should go with a company that has experience insuring motorcycles and their riders. The rules and recommendations for what to cover when you own a motorcycle are very different than with cars. Only an experienced agent will understand the ins and outs of Motorcycle coverage. Speaking with an expert will help you avoid potential pitfalls, both in buying the coverage you need and avoiding problems if or when you need to use your policy and file a claim.
4. Join a Motorcycle Club
Motorcycle clubs have a lot to offer experienced and novice motorcyclists alike. They can also help when it comes to insurance. Many clubs have arrangements with insurers for discounts, and club members can offer you valuable guidance for working with insurers and finding the company that is right for you.
5. Any Extras You Add May Not Be Covered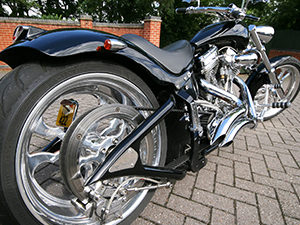 If you are planning to attach extra equipment to your motorcycle, such as a sidecar, be sure to mention it when discussing your policy with your insurance agent or company. Most Motorcycle Insurance companies will advise you to add extra equipment coverage to your policy if you're planning to add aftermarket or custom equipment to your bike.
If the open road is calling your name, first make sure you are safe when you answer its call. For nearly half a century AIS has been helping Californians get on the road, specifically with over twenty years of experience with Motorcycle Insurance. We offer quick and convenient ways to make payments and adjust your policy as needed. Just like you wouldn't get on the road without your helmet, do not get on the road without insurance. Our agents will get you covered and make sure you find the best rates.
---
This content is offered for educational purposes only and does not represent contractual agreements. The definitions, terms, and coverages in a given policy may be different than those suggested here. Such policy will be governed by the language contained therein, and no warranty or appropriateness for a specific purpose is expressed or implied.