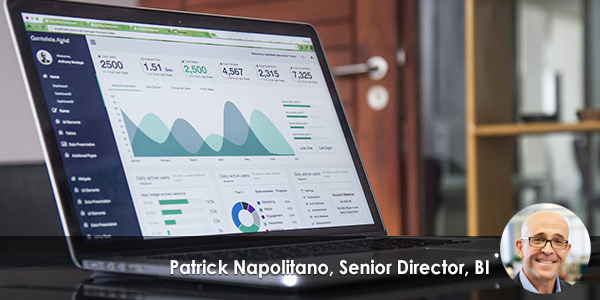 (2 min read)
What is Business Intelligence?
Business Intelligence, or BI, comes in many forms. In its simplest level, BI is used to describe any type of software technology that is used to help business owners, executives and managers look at data to make better decisions. With a proper BI system in place, business owners and managers will get access to the right information at the right time and in the right format. Business intelligence can provide a company with data resources that can help it achieve its business goals by guiding timely strategic decisions.
How Does BI Help a Business?
Many small businesses are reluctant to put BI into practice, not only because it can be expensive and time-consuming to set up, but because they are not clear on the benefits of using it. The potential benefits of business intelligence programs include:
Analyzing your marketing efforts and helping fine-tune your spending to get a better return on investment (ROI)
Identifying the cost of customer acquisition and determining customer retention rate
Tracking and managing employee turnover, attrition rate and measuring staff performance
Accelerating and improving your decision-making process
Identifying trends in past performance that might otherwise go unnoticed
Gaining a competitive advantage over business rivals

Attempts to analyze data without BI can be clumsy. For instance, too often information is simply tabulated on Microsoft Excel spreadsheets. It is time-consuming collecting the data and tedious putting it together in a way that's easy to grasp. What's more, the results are not always accurate or insightful.
Every modern, data-driven organization needs some type of BI tool to help shift from running the business on intuition to running it with intelligence. If you would like greater insight into your business, it's time to investigate how BI can help transform your data into information you can act upon.
---
BI has transformed our business at AIS. It has provided the information needed to align our sales and marketing goals, make educated financial decisions and carry out our company vision.