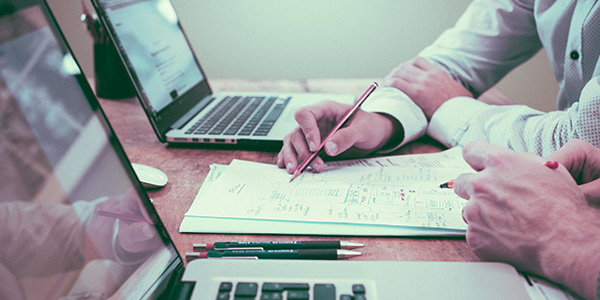 If you're a business owner in California you've heard about the increased number of people having to file insurance claims for their home or business. Many residents and business owners in Santa Barbara and Ventura County are now having to deal with the aftermath of fire and mudslide damage. Part of the work at hand includes filing claims with their business insurance companies as they try to get back on their feet. You may be wondering about the claims process and ask yourself, "How do I file a Business Insurance claim and what should I expect?" Keep the following in mind and then read the scenarios below to help you understand what you should do and expect if you ever need to file a Business Insurance claim.
Before a Loss/Claim
Become familiar with your policy to understand what is and what is not covered. Know the limits of your coverage in dollar amounts. An Insurance Specialist will review these details with you when explaining your coverage. The Declarations Page of your policy also includes this and other information.
Be proactive and document your business's assets and other areas of the operation that may be vulnerable to a loss. In fact, taking pictures or videos of your place of business may be helpful when filing a claim.
When Filing a Business Insurance Claim
Assess the situation and contact your insurance company to file a claim right away. Don't delay on this and don't start fixing any damage yourself as this may affect the claims process. Wait for instructions from your claims adjuster.
Depending on the type of loss, you may need to call the local authorities to ensure the safety of anyone in or around your business. While this is not necessarily required to file a claim, know that additional information may help the process go a bit smoother.
Stay in communication with your claims adjuster. Working with your adjuster will keep you up to date and help move things along so your business is back up on its feet as soon as possible.
Scenario: Fire

Ann runs a boutique real estate company in California which she started in her early 30s. Many of the homes she sells are on the hills. These are areas prone to natural disasters like wildfires and earthquakes. She knows that her clients will have to have great Property Insurance in case they ever suffer a loss.
Ann's office is not on the hills where she sells homes but it fell victim to a large wildfire that quickly spreads over the course of three days. Luckily her place of business only suffered light structural and smoke damage. However, her friend's print shop a few doors down is completely devastated by the fires. Michael was stunned to find his print shop burned to the ground but was comforted by the fact that none of his 6 employees were hurt. He's also glad that he recently renewed his Business Insurance policy with his Insurance Specialist. The same is true for Ann.
Scenario: Mudslides

A week has gone by and those recuperating from the fires continue the claims process with their Business or Home Insurance. Soon heavy rain falls during a short period of time. Flash floods and mudslides are triggered due to the damage the recent fires caused to the surrounding landscape. A heavy mix of water and debris flows from the nearby hills and picks up force. Many people are affected and some structures are almost completely covered. The strong flow has even taken some peoples' belongings, dragging them a mile and a half away.
Isaac, who owns a popular nursery in the community, has lost most of his plants and other inventory. He also discovers that his equipment has been damaged, including the small tractor he was hoping to use to clean up the mess left behind by the mudslide. He remembers reading that his equipment may be covered by his Property Insurance and that maybe his plants will be too. It's time to file a claim.
The Claims Process
Ann and Michael have their Business Insurance policies with different insurance companies, but their claims process is similar. They called their insurance companies immediately and opened their claims. They knew it was a good idea to have pictures of their businesses, so they shared those images with their Claims Specialists to help document their losses. Within a short period of time their insurance company sent over a claims adjuster to evaluate the damage.

In Ann's case the adjuster documented the loss and made an evaluation of the damage. He then arranged for a contractor to survey at the damage. Ann wanted to feel extra comfortable with the work being done and the cost of the repairs, so she brought in another contractor for a second opinion. Both contractors inspected Ann's office and determined that the structural and smoke damage to her office could be easily repaired. The claims adjuster compared the proposals of each contractor and selected the least expensive. He notified Ann that the cost of repairs fell well within the limits of her insurance policy and that her office would be back to normal very soon. Luckily Ann didn't lose anything in terms of supplies or equipment and the repairs would only take a couple of days. She and her team were able to continue working without much interruption. The insurance company paid off the contractor for the work and all she was responsible for was the deductible noted on her policy.

Michael's business was affected more than Ann's. He too shared images of his print shop with his claims adjuster along with the full inventory of supplies and equipment that was lost. The claims adjuster reviewed  Michael's Business Owners Policy (BOP) and calculated the cost of replacing his equipment, lost income and the cost of operating in a temporary location. Property Insurance, which is bundled in his BOP, covered the cost of his equipment and part of the cost of rebuilding his shop. The Business Interruption Insurance, also included in his BOP, helped cover the lost income and the cost of operating in a temporary location. The insurance company wrote Michael a check to replace his equipment and another to help cover the cost of his temporary workplace. So what about the rest of the cost of rebuilding his shop?  Well, Michael had been wise enough to purchase a Commercial Umbrella policy previous to his loss which covered the amount that exceeded his Property Insurance. Otherwise, he would have been forced to spend $60K out of pocket to rebuild.

Isaac has lived in the community his entire life and has seen floods and mudslides affect the locals several times before. So when it came time to purchase insurance for his business he opted to add flood insurance to his policy, just in case. This time around his nursery was affected by the mudslides. He didn't have pictures or any videos of his business to share with his adjuster, but he did keep a detailed inventory and a list of fulfillment orders. The was no structural damage to his small building, but the claims adjuster scheduled a cleaning company to clean up the mess left by the mudslides. The insurance company also cut Isaac a check to replace the plants and other inventory at wholesale value. During this time, a customer's order wasn't fulfilled. The customer, an exterior designer, fell behind on her work as a result and had to file a claim against the nursery to compensate her losses. Though it was an uncomfortable situation to see his customer affected, Isaac's General Liability Insurance compensated her for the loss she had incurred.
Had it not been for their Business Insurance policies, these three business owners wouldn't have been covered for the losses they suffered by filing a business insurance claim. One single chain of events could have put them in serious debt or bankruptcy.
---
This content is offered for educational purposes only and does not represent contractual agreements. The definitions, terms, and coverage in a given policy may be different from those suggested here and such policy will be governed by the language contained therein. No warranty or appropriateness for a specific purpose is expressed or implied.