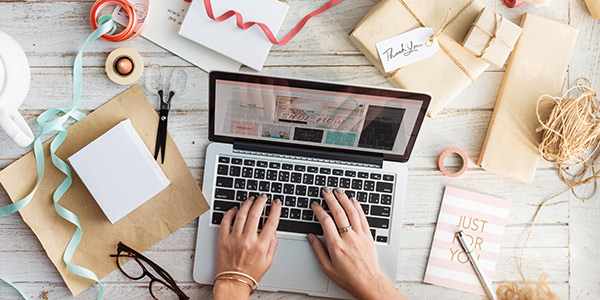 Online Businesses
Over the past several years the number of new online businesses has skyrocketed. Of course, this means more home-based online businesses. If this sounds like you, you may be wondering, "Do I need insurance for my home-based online business?" At first, the answer to that question may not seem so obvious. This article should help you make the right decision.
The No Insurance Method
It is important to have your business and your personal assets protected against financial loss. This is true whether you're making products yourself, buying wholesale and reselling, or providing a service. If you're not a brick-and-mortar business, you may feel that you're able to go without Business Insurance. However, certain characteristics of your online business may represent a financial risk. If your living room is your office, you may be thinking that you can go without Business Insurance because you have Homeowners Insurance or Renters Insurance. Generally, an unendorsed Homeowners or Renters policy excludes any business use, and depending on the type of business, may not cover you at all.  An Insurance Specialist will help you figure out your coverage situation.
If you're one of these businesses currently without Business Insurance, be sure to at least have the basics covered. Online businesses should have strong legal language on their website such as disclaimers and terms of use. Also, staying up to date with privacy laws, such as the California Consumer Privacy Act (CCPA) for California businesses is important. Pay attention to what other reputable companies in a similar line of business are doing and get legal assistance in drafting the proper language. Taking the proper steps to protect your business is well worth the cost.
General Liability
This is the fundamental coverage for any business including your online business. This type of Business Insurance is so important because it covers damages, or alleged damages, that your employees or products and services may have caused. In addition, General Liability Insurance provides some coverage for any legal fees your business may incur.
Commercial Property Insurance
Depending on what you offer through your online business, this may be a type of insurance to consider, especially if you keep inventory in your workspace or have valuable supplies and documents. In the case of a loss, such as damage to property, Commercial Property Insurance helps your business stay afloat by paying for the repair or replacement of those valuable business items you've lost. If your business loses income as a result of a covered loss, that too may be covered.
Professional Liability Insurance
Many online businesses offer consulting or management services. If you're a B2B business, you may be liable should one of your actions or recommendations prove to be faulty or you make a mistake that affects your client. For this reason, Professional Liability Insurance is also known as Errors and Omissions Insurance. If you're performing some sort of marketing consulting or IT work, for example, this insurance is a protection you don't want to be without.
Cyber Liability Insurance
Last but not lease is Cyber Insurance. As an online business cyber risk is an increasingly important matter to address. Not only can your business information be at risk but your clients' may be vulnerable as well, further increasing your scope of liability.
A home-based online business is very convenient for many. It can also represent an increased risk. Most home-based businesses don't have the security resources of a larger business to protect themselves from a data breach.
Speaking with a Business Insurance Specialist is your best bet when looking for proper insurance for your home-based online business. Insurance Specialists are experts that help you put together an insurance package that best fits your online business. Business Insurance Specialists are here to assist you: (866) 570-7335
---
This content is offered for educational purposes only and does not represent contractual agreements. The definitions, terms, and coverage in a given policy may be different from those suggested here and such policy will be governed by the language contained therein. No warranty or appropriateness for a specific purpose is expressed or implied.