6
minute read
Some people who live in earthquake-prone areas don't think about when the next big earthquake is coming. While it does little good to live anxiously expecting the worst to happen, it is a wise idea to look at your Earthquake Insurance options to obtain some peace of mind. Those who do not have the proper insurance hope the government will provide them relief if disaster strikes. However, few government-subsidized disaster programs, like FEMA, are structured to give more than emergency assistance. Programs like FEMA will help meet the most basic needs to live, like food, water and shelter. But not everyone qualifies for these programs. Even if you qualify, this sort of help isn't a permanent solution by any means.
Homeowners Insurance
Expensive loans are how most uninsured people end up financing their loss after an earthquake. However, buying Earthquake Insurance is the best way to protect yourself from financial ruin. Be aware that you must have coverage before the earthquake in order to have coverage that will help you rebuild your home.
Most people with a mortgage are already have Homeowners Insurance. Many homeowners then assume that they're protected in the event of an earthquake. However, a standard Homeowners policy does not cover any earthquake damage to your house. You must buy a separate Earthquake Insurance policy. If you're unsure about your coverage, contact an Insurance Specialist at (888) 772-4247.
California Earthquake Insurance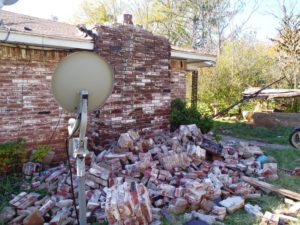 In California, if you only have Homeowners Insurance during an earthquake, you're covered for fire damage if the fire was caused by the earthquake. However, that's all that will be covered. In other states, you aren't covered for anything earthquake related without Earthquake Insurance. Additionally, in California, your Homeowners Insurance company must offer you Earthquake Insurance every year even if you decline. If your insurance company has not offered you Earthquake coverage in writing, call an Insurance Specialist now. They will assist you with your coverage, while helping you save with discounts and bundling.
California residents only have 30 days to reply to the written offer for Earthquake Insurance from an insurance company. By not replying, you are rejecting the policy. However, you can request it from an agent any time. Be persistent until you're covered, especially if you're a California resident. A few companies offer "private label" Earthquake Insurance but most coverage is through the state-run California Earthquake Authority (CEA).
To begin a quote, visit here.
Will My Earthquake Insurance Cover All Damages from an Earthquake?
Unfortunately, the answer is no. There are limits on what Earthquake Insurance covers. This is because the main purpose of Earthquake Insurance is to rebuild your home. It's not there to replace anything else that was lost.
Is Earthquake Insurance Only for Homeowners?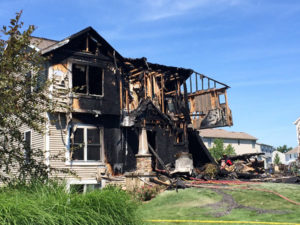 No, condo owners, mobile homeowners and renters can and should benefit from this type of protection. Earthquake Insurance will cover (up to limits) damage to personal belongings and for living expenses while the mobile home, condo or apartment you rent/own is being repaired. Earthquake Insurance is a very important coverage for all people in earthquake-prone areas to invest in. It could end up saving you hundreds or even thousands of dollars.
However, you do need to have a residential Property Insurance policy, like Homeowners or Renter's Insurance, already in place in order to buy Earthquake Insurance for any type of dwelling.
What Does Basic Earthquake Insurance Cover?
Reputable insurance companies in California offer a three-part coverage plan:
Part 1 or Coverage A. This covers your dwelling up to limits, which are the same as the limits you have on your Homeowners Insurance. Deductibles range from 5% to 25%. Remember that not everything is covered. Fences, landscaping and separate structures are some items that are not covered. Renters do not need Part 1 or Coverage A for protection.
Part 2 or Coverage C. This covers belongings in the home, like furniture, electronics and appliances. The limits you can choose from range from $5,000 to $200,000. You can also buy a separate and optional Breakables Coverage for fragile items in the home, like china, crystals and mirrors. Renters could benefit from this.
Part 3 or Coverage D. This covers additional living expenses (ALE) and loss of use. Basically, this covers the costs of living elsewhere while your dwelling is being assessed and repaired. It can cover rentals, hotel/motel stays, meals, temporary phone lines, as well as moving and storage costs. You are only covered for the agreed upon amount of time that your home is being repaired or rebuilt, or the amount of time it takes to move to another permanent residence. There is usually a maximum dollar and/or coverage period limit. Sometimes, there is a deductible for this coverage. Renters can benefit from this coverage, too.
Can I Buy Additional Coverage?
Yes, you can upgrade your coverage, up to $30,000 in California. Also, the CEA policies cover the first $1,500 of emergency repairs on damages without a deductible.
What's a Homeowners Choice Policy?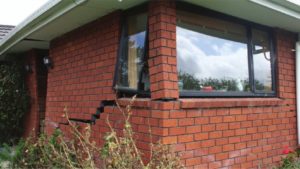 In California, the CEA offers this type of policy. You can choose a separate coverage for dwelling and personal property with different deductibles. However, both deductibles will not be applied to the same claim. Basically, the CEA waives the personal property deductible if the damages exceed the deductible amount for the dwelling. For some homeowners, this makes for the perfect protection plan.
What if I Don't Have Homeowners Insurance but Want Earthquake Insurance?
Some companies offer stand-alone policies without requirements of buying Homeowners Insurance. In California, these are not CEA policies, so you'll need to be careful that you're buying a legitimate policy.
What Condo Owners Should Know
Common areas and the exterior structure of your condominium community may be covered by your Homeowners Insurance. However, if you don't have Earthquake Insurance you may not be covered for damages to those areas and be held liable. Your association may require all unit owners to share in the cost of repairs or to pay the association's deductible based on an assessment of damage. In California, your Earthquake Insurance provides up to $100,000 for your share of that cost if you add it as a separate coverage onto your policy.
What Determines My Earthquake Insurance Premiums?
The main factor to consider is how much it will cost to rebuild your home and the type of construction it requires. Your location will also factor into the equation, along with the coverages you select and the deductible you choose. Note that older homes often qualify for discounts up to 20% if they have been retrofitted to specific requirements.
What Is Earthquake Retrofitting?
Earthquake retrofitting means to increase the safety and durability of your home. When you do this, your insurance rates go down because there will be fewer repairs needed in the event of an earthquake. Older homes are usually more expensive to insure without retrofitting. Other homes that are more costly to insure without retrofitting are those made of brick/masonry, those with more than one story, those on sandy soil, and those that are not up to standard building, health and safety codes.
If your home is not up to code, it is much more difficult to get insured. Even if you do find insurance, your rates will be higher. You'll also most likely have a higher deductible. However, you are always eligible for a discount on both the premium and deductible after retrofitting your home.
Standard Retrofitting Measures:
Bolting the house to the foundation
Bracing the chimney
Bracing the water heater to a wall
Putting in automatic gas shut-off valves
Using plywood to strengthen cripple walls
Is There Anything My Earthquake Insurance Doesn't Cover?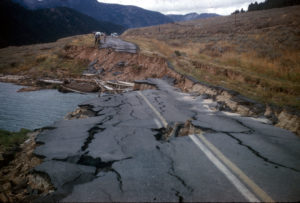 Earthquake Insurance usually doesn't cover what your Homeowners Insurance covers. Fire is covered by Homeowners Insurance even if it was caused by an earthquake. Damage to land or landscaping is not covered by Earthquake Insurance, not even a sinkhole. If an earthquake causes a flood, it will not be covered unless you have Flood Insurance. You must have a separate Flood Insurance policy for any kind of flood, regardless of the source.
Vehicles are also not protected by Earthquake Insurance. Make sure your Auto Insurance has Comprehensive Insurance in the event of an earthquake.
Filing a Claim after an Earthquake
If your dwelling is damaged after an earthquake or you suspect there is damage that is not visible to the eye, contact your insurance company right away. Your insurance company should assign a claims adjuster to inspect your home and assess the damage to the property. The assessment should be done as soon as possible. Be there to tell the adjuster what you suspect is damaged. Have the adjuster look at the basement as well as any raised foundations, crawlspaces and slabs.
If you find more damage to the property after the visit from the adjuster, call the insurance company again. Ask that a claims adjuster come and look at the newly found problem.
Important Things to Remember When Filing a Claim
Make sure the damage you've noticed is explicitly written in your claim.
Your insurance company can deny a claim that is not reported within one year after the loss.
If your company refuses to open a claim, either call an Insurance Specialist at (888) 772-4247. Or contact the CDI right away at 1-800-927-4357.
You will not be covered if you buy Earthquake Insurance after the damage is done.
After an earthquake, insurance companies do not sell coverage for a certain period of time. When they do offer it again, premiums are sometimes higher.
AIS Insurance Specialists
You want to be in the right hands when dealing with potential perils that could destroy the home you've made your own. It's important to start thinking about Earthquake Insurance before one strikes. Also, make sure you have a good Homeowners Insurance policy. Remember that a regular Homeowners policy will not cover most damages caused by an earthquake. Call (888) 772-4247 now to have a trusted Insurance Specialist help you make some important decisions about your home.
---
The information in this article is obtained from various sources. This content is offered for educational purposes only and does not represent contractual agreements, nor is it intended to replace manuals or instructions provided by the manufacturer or the advice of a qualified professional. The definitions, terms, and coverage in a given policy may be different than those suggested here. Such policy will be governed by the language contained therein, and no warranty or appropriateness for a specific purpose is expressed or implied.