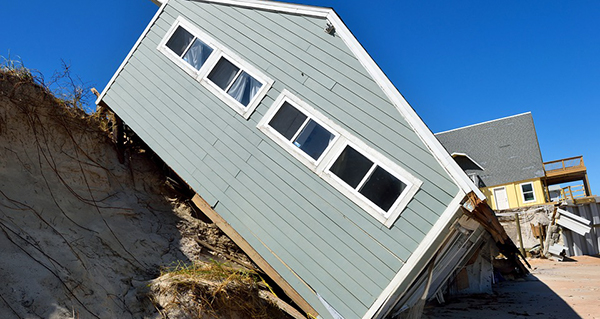 Many people don't really understand that certain kinds of disasters are not included in their standard Homeowners Insurance until it's too late. Either their insurance agents didn't explain very well or the homeowner was only thinking short-term and bought the minimum required on his or her mortgage. While there's no one type of catastrophic insurance that covers everything, there are a few that are crucial to have. Most victims of natural disasters never imagined that they'd lose their home and belongings to a flood, earthquake or wildfire. Even though an agent may have told them that only fire is a peril covered under a standard Homeowner Insurance policy, people often skim over Flood Insurance and Earthquake Insurance believing that falling victim to one of these disasters is highly unlikely. Overestimating our luck is often why insurance fails us: having some doesn't cover it all. After reading through this article, go through your Homeowners policy to confirm your coverage. If you have trouble determining what you are, indeed, covered for, contact an Insurance Specialist for assistance (888.772.4247) but if your policy does not explicitly state that you have the following lines of insurance, you most likely do not:
Flooding
This type of catastrophic insurance is the one most people assume is included in a standard Homeowner's Insurance policy. Also, even though it happens all the time, most people assume that flooding in their home is unlikely. As we've seen now with Hurricane Harvey, Hurricane Irma and Hurricane Maria, we never know what kind of natural disaster – even a hurricane or tornado – could cause flooding. We should have learned from Hurricane Katrina, which cost $16.2 billion in damages, but we didn't. Flooding still costs Americans billions in damages each year.  Far too many people in Texas and Florida didn't have flood insurance.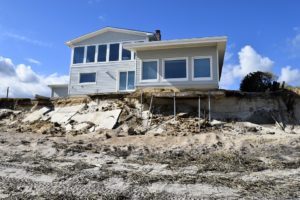 Many people in California also wrongly think they are immune to floods only because the state is often in drought conditions. The contrary is true however. Many areas of California are especially prone to flooding. People in Texas most likely did not think of their homes as being flood prone but Hurricane Harvey flooded all of Houston. Most of the losses people and businesses suffered resulted from flooding, not direct hurricane winds.
Remember that Flood Insurance is subsidized by the federal government. In 1968, the National Flood Insurance Program (NFIP) was created to help lessen the burden of the losses suffered due to flood damages. Most people who live in flood-prone areas are highly encouraged to obtain an NFIP policy, which has rules and regulations that must be followed to get coverage. Most policies written under the NFIP are subject to a 30-day waiting period after signing before the coverage takes effect. However, if you live in a mandatory flood zone, there is no waiting period.
Flood Insurance, like most other types of insurance, has policy limits and deductibles. The average NFIP flood insurance policy has $250,000 worth of coverage on a home, condo or other dwelling. With that comes an additional $100,000 for the contents of the home. The deductible on this policy would be roughly $500, with structures prior to 1978 doubling to a $1,000 deductible. You can always customize your policy based on what you estimate it would cost to rebuild your dwelling or if you know your contents have a greater value than $100,000. You can also choose to buy coverage for only the dwelling or only for the contents of your home. Only you know how valuable your assets are, so make a wise decision and think long-term. As for rates, the NFIP has three categories it uses to rate risk according to the location of the property: Low, Moderate and High. A "Preferred Risk Policy" offers lower rates and only people who live in low to moderate risk areas are eligible for it. This type of policy will run an insured anywhere between $32 and $38 a month (homes with a basement cost roughly $50 more a year).
Pricing gets more complicated for dwellings located in high-risk areas. This "Standard Rated Policy" is often mandatory if the homeowner has a mortgage through a federally insured or regulated lender. It must be purchased using FEMA's General Property form, which can be found by visiting here. Certain factors are used to determine your rate for a premium, including: number of floors, building occupancy, year built, location of contents/valuables and the location of the lowest level to the flood map elevation requirements.
For those interested in seeing where their risk category lies, you can search the flood map for your location on the FEMA website, by visiting here.
Earthquake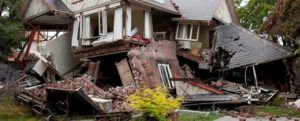 Many scientists believe that the recent hurricanes here in the U.S. and the earthquakes in Mexico indicate there are more natural disasters to come. Earthquakes can be especially devastating, and not being protected could mean losing nearly everything you have. Again, like Flood Insurance, Earthquake Insurance is not included in a standard Homeowners Insurance policy. Even though insurance agents in California are required by law to tell their clients that they need to buy a separate Earthquake Insurance policy to be covered in the event of an earthquake, many people are still confused and assume damages to their home will be covered by Home Insurance. The only related loss that would be covered by a standard Homeowner's Insurance policy is fire damage, if it was, indeed, caused by the earthquake. And this is only true in California. In other states, you would not even be covered for fire damage.
Earthquake Insurance isn't just for homeowners either. Condo owners, mobile home owners and renters often buy this type of protection to cover damages to personal belongings and for living expenses while their dwelling is being rebuilt or repaired.
Earthquake Insurance is not set up to pay out the value of a home but the amount required to rebuild it. Just as there is with Auto Insurance, there are limits to what is covered. A basic California Earthquake Insurance policy, for instance, is a three-part coverage, with renters only needing to buy the second and third parts. To put it simply, the three parts cover: 1) the dwelling (up to limits and with a deductible), 2) contents in the home (up to limits) and 3) living expenses and loss of use of the insured home. You can always buy up to $30,000 additional coverage on top of the basic plans offered in California. The California Earthquake Authority (CEA) offers a Homeowners Choice Policy which allows you to have a separate coverage for dwelling and one for your personal property. Both deductibles would not be applied to the same claim, however. The CEA usually waives the personal property deductible because damages exceed the deductible for dwelling coverage. As you can see, you do have choices and the right one comes after some time spent thinking about actual value amounts.
Also, do remember that after an earthquake, insurance companies cease selling coverage for some time. Once it's offered again, the premiums are often higher. It's always best to buy insurance before you really need it.
Rates for Earthquake Insurance vary. Factors that determine your rate include how much it will cost to rebuild and your location. The type of plan and the deductible you choose and the coverages you elect will also affect how much you pay.
Note that if an earthquake causes flooding, you won't be covered for related damages unless you have a separate Flood Insurance policy. Also, your car will not be covered unless you have Comprehensive Insurance on your auto. If you experience a fire as a result of the earthquake, your primary Homeowners Insurance policy will cover related damages.
Wildfire
By mid-September, there were wildfires burning in 10 Western states. Two firefighters also died in Montana while many buildings and homes were destroyed in California. Burbank residents were forced into Los Angeles while their homes burned and 150 hikers were recused in Oregon when a fire began closing in on them. Utah and Washington began burning and even Alaska experienced wildfires in its western rangelands. Some of these states have not seen a wildfire of this magnitude in decades.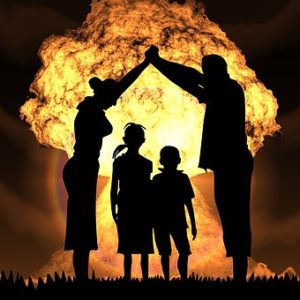 Even though California has always been susceptible to wildfires not everyone has a reliable Homeowners Insurance Policy. Government catastrophe aid is never enough to rebuild homes, so the right insurance is the best protection against a destructive wildfire.
Some insurance companies, like Safeco and Chubb, offer programs created to protect against a wildfire crisis. They often send crews to set up fire safety areas around your home to protect against encroaching fires nearby. There are also steps you can take to protect your home yourself. For tips on how to create a defensible space, creating an evacuation plan and creating an emergency supply kit, visit here.
Make sure to check in with your Insurance Specialist every year to go over coverage and limits, especially if you have made changes or built additions to your home. Make sure all information, including square footage, is exact and accurate. All these considerations will be calculated to approximate how much you will need to rebuild your home.
Find out if you have a Replacement Cost Policy or an Actual Cash Policy. One takes depreciation value into account while the other pays out the market value of a home. Figure out which one benefits you more and make sure your Insurance Specialist has you elected for the correct type of policy.
Insurance
If you feel you're paying too much and want to learn more about bundling your insurance products for maximum savings, call an Insurance Specialist today: (888) 772-4247. Don't gamble on your luck to save money. Make sure you're protected against wildfires, flooding and earthquakes by adding the appropriate coverages to your Homeowners Insurance plan.
---
The information in this article was obtained from various sources. This content is offered for educational purposes only and does not represent contractual agreements, nor is it intended to replace manuals or instructions provided by the manufacturer or the advice of a qualified professional. The definitions, terms and coverage in a given policy may be different than those suggested here and such policy will be governed by the language contained therein. No warranty or appropriateness for a specific purpose is expressed or implied.