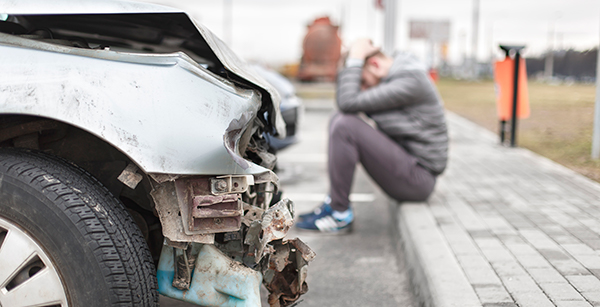 Many people opt to buy the most minimal amount of car insurance possible. It's painful enough paying for the state-required liability insurance,  so they overlook some other important add-ons that would be so beneficial if they ever found themselves in an accident. Sure, the other party will be taken care of (hopefully) with a solid liability policy from a reputable carrier, but what about your own car? This is where Collision Insurance comes in.
What Does Collision Insurance Cover?
What happens if you're in an accident and your car needs repair? Unfortunately, many drivers are under the impression collisions only involve other vehicles when in reality, there are plenty of mishaps that would be covered by collision insurance. Accidents with fixed objects like potholes, trees, guardrails, bridges and light posts are all covered in fact. However, you may still be liable for any damage you may have done to another person's personal property or property belonging to the city. You will, however, be covered for the cost of fixing your vehicle if you have collision insurance as an add-on. Collision insurance also covers the cost of damages if another driver hits your car while it's parked or if your car rolls over. Hit-and-run accidents are also usually only covered by collision insurance.
What about the Deductible?
As with many types of insurance coverage, there is a deductible amount for collision insurance, which you are responsible for paying before your coverage begins. Most deductibles are either $500 or $1000 but some carriers offer deductibles as low as $250 or even lower. Remember that the lower your deductible, the more you pay in your premium. If you're not sure how much to choose as your deductible, it comes down to this: Will you have the $2,000 to pay upfront for damages if your car does need repairs? If not, it may be wiser to spend a few more dollars on your premium.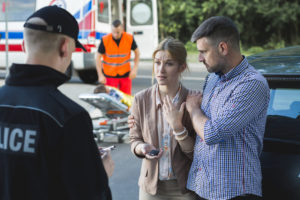 Am I Required to Buy Collision Insurance?
Whereas liability insurance is required in all states, collision insurance is not required by law in any state in the U.S. However, some leasing/financing companies and other lending institutions may require that you have both collision and comprehensive coverage. This is the only kind of insurance that would cover the cost of a totaled vehicle that you haven't yet paid off. A totaled vehicle has damages that exceed the value of the car, so most lending institutions want to know that they will be covered in case of a total loss. If you try to get out of buying collision coverage, the lender has the right to purchase it for you. You won't get out of paying it, however. Usually, the cost for coverage is added as an expense to your purchasing loan. How will my lender find out if I have collision insurance or not, you ask? Notice that on your declarations page of your auto insurance policy, all lenders are listed. The insurance company will most likely send the lending company verification of coverage. If you remove your collision coverage after buying it, your lender will be notified of that, too.
The best advice we have for you is to stay above-board if you're required to carry collision insurance. Even if you own your car and aren't required at all to carry it, collision coverage is one of the smartest add-ons you can buy to protect yourself financially.
---
The information in this article was obtained from various sources. This content is offered for educational purposes only and does not represent contractual agreements, nor is it intended to replace manuals or instructions provided by the manufacturer or the advice of a qualified professional. The definitions, terms, and coverage in a given policy may be different than those suggested here and such policy will be governed by the language contained therein. No warranty or appropriateness for a specific purpose is expressed or implied.