7
minute read
You may wonder why it's better to go through an insurance agency rather than going directly to a carrier. Well, one of the main reasons is because everyone needs different types of insurance at different stages in their lives. A relationship with a reliable and reputable agency can be beneficial for your entire lifetime.
An AIS Insurance Specialist can make sure you're covered at every milestone of your journey through life. We know exactly what types of insurance you need, as well as how you can bundle your policies for the most savings. In fact, we can help you bundle your Auto, Homeowners/Renters, Motorcycle and more for an affordable price without compromising your coverage. Speak with one of our AIS agents at (855) 919-4247 to see what coverages you need for the best financial protection. Or, continue reading for more information about each type of insurance.
Health Insurance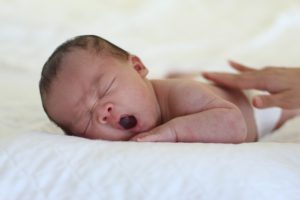 This type of coverage is necessary even before you were born. Your mother most likely had Health Insurance, and then so did you. If your parents weren't also covered by Medical Insurance, your debut into the world would've cost thousands of dollars out-of-pocket. The doctors' bills didn't stop coming after you were born, either. Like most babies and toddlers, you ended up in the pediatrician's office more than a handful of times a year. There were also the visits to the emergency room and Urgent Care. Without the proper health coverage, medical costs would've be ridiculously high.
Auto Insurance
Teen years are riddled with all sort of changes. Some changes are great and others are awkward. Perhaps one of the greatest days of your life during these years was getting your driver's license. After all those miserable attempts at parallel parking and memorizing the rules of the road, you finally did it!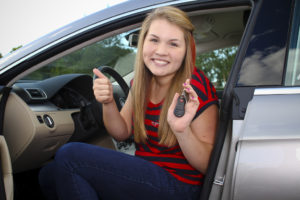 Once you could drive, your parents had to list you as a driver on their Auto Insurance. This probably made their rates go up considerably. But what else could they do? If you got your own policy the rate would've been even higher!
Then, as a college student, you probably stayed on your parents' policy awhile longer. They may have added Comprehensive and Collision coverage for extra financial protection just in case you got into an accident. It would also protect them from paying a large sum of money out-of-pocket in case your car got stolen or broken into on campus. Roadside Assistance is another coverage they probably added for you, too. This would give them better peace of mind that you wouldn't get stranded during a mechanical breakdown on the side of the freeway without any assistance. The car you took to college with you was used, after all.
Eventually, of course, you got off your parents' policy. At this age, you probably faced really high Auto Insurance rates. But, once you reached the age of 25, your rates probably went down. You also might've qualified for discounts like Good Student or Good Driver.
Gap Insurance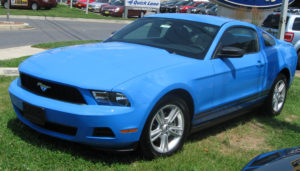 After college, you bought a new car. Well, maybe it was a used car, but it was new to you. While you're paying off a new car, it's usually a good idea to add Gap Insurance to your policy. Gap Insurance will pay the difference between what your car is worth and what you owe on it in the event it's stolen or totaled. You'll want to call your AIS agent about this coverage if you have a loan on your car and if you have Comprehensive and/or Collision coverage on your policy (which you probably do if you have a loan).
Let's say your car got totaled in an accident. Without Gap Insurance, you'd have to pay off the loan on your car even though it's no longer driveable. On top of that, you'd have to start paying for a new car that replaced the one that just got totaled. That sounds like a financial nightmare that could easily be avoided by adding Gap coverage to your Auto policy.
Other types of coverage you may have considered adding to your policy are Mexico Auto Insurance, Mechanical Breakdown Extended Warranty and Classic Car Insurance.
Motorcycle Insurance
Maybe your car got totaled and you decided to invest in a motorcycle instead. Or, maybe you just always wanted a motorcycle and you had enough money saved up. Either way, you had to consider Motorcycle Insurance. Luckily, you bundled your Auto and Motorcycle policies together. And guess what? That meant more savings while still being protected on the road regardless of which vehicle you chose to drive.
Rideshare Insurance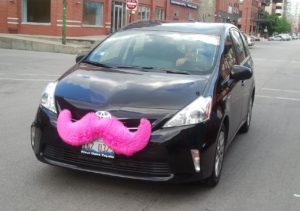 At this point in your life, you probably realized that being an adult is quite expensive. This is especially true if you live in California. However, living in California or another highly populated state meant that there were a lot of rideshare job options out there. So, you decided to become an Uber or Lyft driver for a bit of extra cash. However, that meant you needed Rideshare Insurance.
This coverage was important because most people aren't aware that rideshare companies' insurance and your own standard Auto Insurance doesn't cover you in all situations or accidents while you're on the job. For example, if a car hit you while you were waiting for a customer to get into your car, you would not have been covered by either types of insurance. The only way you could be fully covered in all rideshare situations was by having specialty Rideshare Insurance. And it was more affordable than you thought after you spoke with your AIS agent.
Business Insurance
Not only is being an adult expensive, but it can be hard to figure out what you want to do. Maybe you began doing odd jobs for neighbors, like painting houses in the summer. You were doing it for cash at first, but then you got a good reputation and started making more than you expected. So, you traded in your car for a truck and came up with a logo for your new house painting business. Guess what? That mean it was time for Business Insurance.
As an entrepreneur mainly using your truck for work purposes, regular Car Insurance didn't cover you. Actually, getting Business Insurance even saved you money. Eventually, your business grew and you had to start hiring employees. So, you needed more comprehensive Business Insurance. Since your line of work was pretty physical, you required reliable Worker's Compensation coverage. Depending on many other factors of your business, you also need other types of coverage too. You called your Insurance Specialist at (855) 919-4247 for help customizing your Commercial policy specifically for your business.
Renters to Condo Insurance
Back in college you paid Renters Insurance when you lived with your buddies nearby campus. Once your income was growing, so did your standard of living. You were thinking of getting a place of your own, like a condo, so you could have some equity in your home. No one wants to pay rent forever. Once again, you turned to your AIS agent, who was very knowledgeable about Condo Insurance, which is a little bit different from Renters. Your agent helped you bundle your policies and qualify for discounts for the most savings.
Wedding Insurance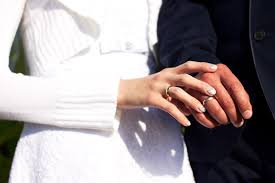 Car? Check. Job? Check. Condo? Check. The only thing left for you to do was get married. You reconnected with one of your college friends and get engaged after a couple years of dating. Luckily, your AIS agent convinced you to invest in Wedding Insurance. It rained the morning of your wedding and an emergency crew had to come in and install canopies to keep everything dry. Without Wedding Insurance, you and your new spouse would've had to pay over $5,000 for the last-minute service.
Homeowners Insurance
The first house you and your spouse bought together was a beautiful fixer upper. Your mortgage required Homeowners Insurance, but you would've purchased it anyways to protect one of your most valuable assets. Your AIS agent told you to keep all of you receipts and invoices from the additions and renovations you did to make your house your dream home. You also added Flood Insurance to your home, as well as any natural disaster coverage that applied to your area just to be safe. Your agent informed you that flood damage and earthquake damage were not covered by a standard Homeowners policy.
Landlord Insurance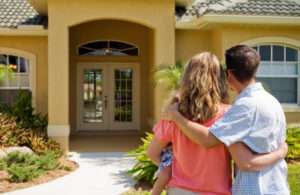 Your condo had too many memories and was in such a great location that you and your spouse decide to keep it. Since you'd be renting it out, your AIS agent explained that you needed Landlord Insurance. This type of coverage protected you in the event that a tenant damaged your property. After all, you were understandably nervous the first time you handed over your condo's keys to a stranger.
Mobile Home Insurance
After having a baby, you wanted a family vacation home. A mobile home near the beach seemed like a perfect idea. You and your spouse turned it into a quaint cottage with a white picket fence and colorful flowers. For this type of home, your AIS agent let you know you needed Mobile Home Insurance. They recommended certain customizations to your new policy that perfectly fit your needs. Your agent also re-quoted you for your Auto, Homeowners and Landlord Insurance since rates are constantly changing. Guess what? Your rates went down! You ended up saving over $600 a year. These savings, of course, went to your baby's college fund.
Umbrella Insurance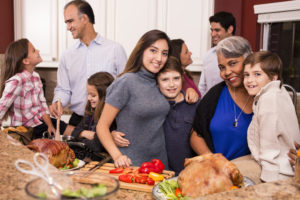 You built such a wonderful for yourself that it only made sense to protect it no matter what. What was the best way to do this? Investing in Umbrella Insurance. This coverage went beyond both your Auto and Homeowners policies for extra financial protection in case something in life went wrong. If there was ever an accident or injury in your family, you were confident that you wouldn't have to dip into your retirement fund or emergency savings.
RV Insurance
Your baby is no longer a baby and is off to college! You and your spouse start thinking more about retirement. You both agree that you want to explore more of the outdoors, especially national parks. After selling your vacation home, you rent an RV before deciding to take the leap and invest in buying one. You wanted to speak to your AIS agent first about how much RV Insurance would cost. You thought that you could be covered by your standard Auto Insurance, but your agent explains that won't be enough coverage if there's an accident. Instead, you get Specialty RV Insurance that is customized to your annual usage and mileage. Eventually, you add Boat Insurance and ATV Insurance to your policy, too. You never thought you'd be so outdoorsy!
Since you mainly travel in your RV in the summer, your agent suggested Seasonal Insurance. This saves you a lot of money during the winter months when everything is sitting in storage. You and your family love planning road trips and spending time together on the road. You can't wait to officially retire and try out RVing full time!
Life Insurance
Now that you're looking ahead to retirement, you're glad you bought Life Insurance. You don't have to worry about funeral costs being a burden on your family after you pass. You'll also be able to leave them with a pension once you're gone. Once you're retired, you'll be worry-free and part-time babysitter to some grandkids!
---
The information in this article was obtained from various sources. This content is offered for educational purposes only and does not represent contractual agreements, nor is it intended to replace manuals or instructions provided by the manufacturer or the advice of a qualified professional. The definitions, terms and coverage in a given policy may be different than those suggested here and such policy will be governed by the language contained therein. No warranty or appropriateness for a specific purpose is expressed or implied.