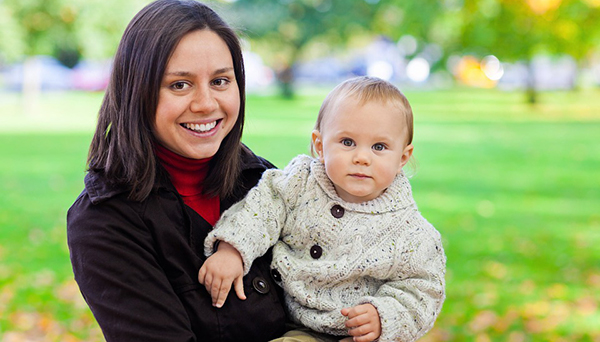 When people ask why it's better to work through an agency as opposed to going directly to an insurance company, the main reason is the fact that people need different types of insurance at different stages in their lives. A firm relationship with a reliable and honest agency can be a life-long one that sees you through all of life's changes and demands. An Insurance Specialist can make sure you're covered at every milestone of your journey. Who else will know exactly what steps to take in bundling one policy with another to bring your overall costs down without compromising your coverage? Really, there is a life cycle to insurance, and it started even before you were born. We'll show you how.
Baby: Health Insurance
Congratulations on your first day outside the womb. There you were screaming your lungs out while a bunch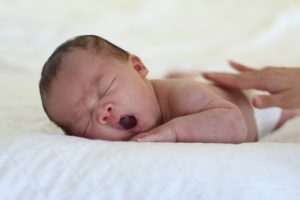 of people dressed in blue uniforms and white masks stared down at you. Even before you were born, you needed Health Insurance so mom would make sure you're healthy. If your parents weren't covered by Medical Insurance, your debut into the world would've cost thousands of dollars out-of-pocket. The doctors' bills didn't stop coming after you were born, either. Like most babies and toddlers, you ended up in the pediatrician's office more than a handful of times a year. There were also the visits to the emergency room and Urgent Care. Let's face it: kids get sick a lot.
Driving Teens: Auto & Motorcycle Insurance
The teen years are riddled with all sort of changes, some great, others awkward. And there you were, with braces, which you couldn't have gotten if your parents didn't have that great Dental Insurance. Perhaps one of the greatest days of your life, however, was getting your driver's license. After all those miserable attempts at parallel parking and memorizing all the different rules of the road, you did it!
When it came time to drive, your parents decided to let you use their car. They listed you as a driver, which made their rates go up considerably. But what else was there to do? If you got your own car and insurance policy the rate would've been even higher!
Eventually, of course, you got off your parents' insurance policy and got a used Honda Civic for a really good price. You paid really high Auto Insurance rates for years – until you reached the age of 25. While nearly all teens pay the highest insurance rates, yours was a little bit better than some of your friends' because you were on the honor roll all four years of high school and qualified for a Good Student discount. From your part-time job, you saved up and also bought a motorcycle. You were thrilled when your friendly agent at AIS told you that your Motorcycle Insurance was going to be much, much cheaper than Auto Insurance.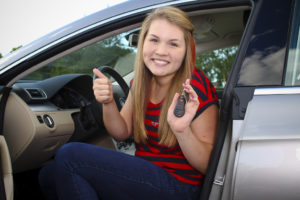 College Student: Gap Insurance & Mexico Insurance
When you went away to college, you made sure to get Comprehensive coverage on your used Honda because the model you bought is often vandalized or stolen. You even added Roadside Assistance to your insurance policy because you drove home some weekends and didn't want to risk getting stuck on the side of the road with mechanical problems. Your AIS agent is the one who told you about all the thefts of Honda parts and convinced you to keep your Comprehensive Insurance on your policy. Good thing you listened because your car was vandalized and your stereo and battery were stolen. You were fully covered under Comprehensive but you would have had a complete loss on your hands if you had only bought a standard policy.
The next car you bought was a Prius, and you drove it very responsibly. When you began planning your Spring Break trip with friends to Mexico, your AIS agent helped you get a really cheap Mexico Insurance policy before you got overcharged for the same policy by the kiosks selling this required form of insurance along the way. You had a great time during that trip, but someone stole your rims and tires, and you had to file a claim. Luckily, you were fully covered because this sort of loss is covered on a Mexico policy even though it's not covered in a standard auto policy.
Rideshare Insurance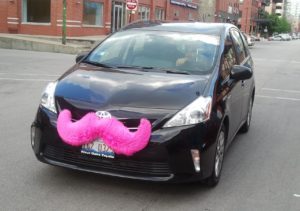 With your new (and covered) rims and tires, you decided to use your car as your main source of making money while finishing up college. You took a part-time job driving folks to the airport evenings and weekends. Your job as an Uber driver was a great way to make spending money. It was your AIS Insurance Specialist who advised you to buy Rideshare Insurance, which was a good thing because a car slammed into yours while your customer was paying. Had you not been covered by Rideshare Insurance you would've not been covered by your personal car insurance nor the one from Uber. Most people aren't aware that there are times when the rideshare companies' insurance lapses without your personal car insurance kicking in. It's a good thing you had specialty Rideshare Insurance.
Business Insurance
You needed to get Business Insurance when you graduated from college, couldn't find a job you wanted and decided to see if you could become a successful entrepreneur. You began painting houses for cash at first but soon gained a good reputation in town and began making a pretty good living at it. You traded in your car for a truck, got your company logo emblazoned on its side and when you went to insure it, your AIS agent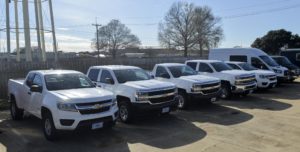 explained that you should be buying Business Insurance because you use the truck mainly for work purposes. When she explained why, it made sense and ended up saving you money. You also eventually went on to get more comprehensive Business Insurance as your business grew and you hired more employees. Especially in your line of work, which is very physical, you learned that you needed very solid Worker's Compensation. Your AIS Business Insurance Specialist helped you customize a policy that grew as your business expanded over the years.
Gap Insurance
When you began seeing a profit from your business, you bought yourself a brand new electric blue Mustang. You bought the display model at the dealership, the one with the fancy rims and spoilers that raised the sticker price quite a bit. Luckily, dad knew a thing or two about insurance from having been an AIS client for years, because he convinced you to get GAP insurance on the car because "Son, if you get into an accident,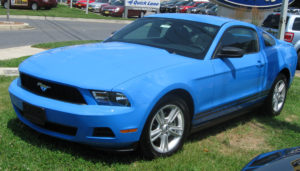 you're gonna owe more than what you're covered for." And he was right. You got into a pretty scary crash, which was deemed to be your fault, but luckily no one was seriously injured. However, there were doctor bills and repairs to the other car, which your Liability Insurance covered. Your beautiful blue Mustang was totaled, and it broke your heart – but not the bank! Thanks to dad (and AIS), the only cost you had was to come up with a down payment for a new car, which is still so much better than paying for a useless heap of trash while coming up with a new down payment.
Renter's & Condo Insurance
You used to pay renter's insurance when you lived with your buddies during college and when you lived alone after graduation, but as your income grew so did your standard of living. You decided to buy a condo to have some equity in your home instead of paying rent that just flew out the window. Once again, you turned to your AIS agent, who was very knowledgeable about Condo Insurance, which is slightly different from Renter's and Homeowner's insurance. You didn't need to learn all the ins and outs of it, however, because this agent has known you through the years and knew exactly how to help you save money.
Wedding Insurance
And then you fell in love. She was beautiful and perfect in every way and so was your wedding day. Your Wedding Insurance came in so handy because your perfect spring wedding with flowers and trellises ended up in rain. Good thing the insurance covered the emergency crew who came in and installed canopies to keep everyone dry. If you hadn't had Wedding Insurance it would've cost you upwards of $5,000 or more out-of-pocket to get the last-minute service.
Homeowner's Insurance & Landlord Insurance
The first house you and your wife bought together was a beautiful fixer upper. Your mortgage required Homeowner's Insurance and you would've gotten it even if it wasn't mandatory because by then you'd learned that insurance is very important in most areas of your life. You kept all receipts for the additions did to prove the true worth of the home, too.
You decided to keep your condo, but your AIS agent explained that since you'd be renting it out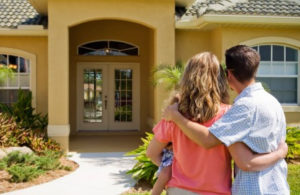 , you'd be best of with a Landlord's Insurance policy rather than a standard Condo Insurance policy. You were relieved to hear that you didn't have to just rely on trust and luck when giving the keys to your first home to a stranger. You knew that if the tenant destroyed the place, you'd be covered by insurance and financially able to rebuild it without digging deep into your own pockets.
Mobile Home Insurance
You weren't done playing, Monopoly, however. After you had a baby, you decided you wanted a family vacation home. You bought a mobile home near the beach and you turned it into a quaint little cottage with a white picket fence and flowers. Your AIS agent knew immediately what kind of specialty Mobile Home Insurance you need. She was the one who saved you from so many disasters with your other two properties, you knew you were in good hands when she made several recommendations not only for this new policy but also for your other ones. She explained that so much had changed in your life and that rates change every so often. You and your wife both got new quotes and changed a few policies and saved $700 a month, money that went in the bank for your little one.
Flood & Earthquake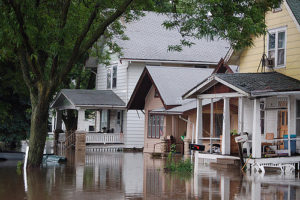 When your family relocated to Oklahoma because your wife got a million-dollar deal job, you were nervous because you worried about all the storms so you made sure you had great insurance. Even though your AIS agent highly advised you to get Flood Insurance, which isn't included in a standard Homeowner's Insurance policy, you learned the hard way that tornados aren't just extremely destructive winds but are often accompanied by heavy rainfalls. Your home flooded and foods are not covered by standard coverage. After rebuilding your home, you added both Flood Insurance and Earthquake Insurance, just in case. Your AIS agent didn't once say, I told you so.
Umbrella Insurance
You and your wife worked hard for decades to build the beautiful life that you have. This is why you bought Umbrella Insurance, which goes beyond both automobile and homeowner's policies. Now you can rest assured that if you're ever in a car accident or if someone gets injured in your home, this type of protection would take care of costs not covered by standard auto and/or homeowner's insurance policies. You feel confident that you won't have to dip into your retirement fund and the trust fund you created for your son, who is now on your Auto Insurance policy after getting his license.
RV Insurance
Well before retirement age, you decided you wanted to explore the outdoors and the countless national parks in this country. You and your wife began renting one RV after another until you found just the right one you wanted to buy. At first, you thought your regular Car Insurance would suffice on your new (and expensive) toy, but your Auto Insurance Specialist convinced you to get the right specialty RV Insura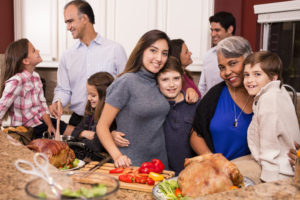 nce created specifically for motorhomes, trailers, boats and other fun vehicles. Together you sat down and discussed how many times a year you plan to use the vehicle and what kinds of distances you plan to drive. When you realized that you could save a great deal by buying Seasonal Insurance because you only plan to take a couple of road trips a year, you were ecstatic! This whole new way to vacation with the family has really been an inexpensive bonding experience with your wife and son, who likes to bring along his (insured) dirt bike and head out on the trails.
Life Insurance
Now that you're looking ahead to retirement, you're glad you bought your Life Insurance years ago, to take care of funeral costs and to provide pensions to your family after you pass. Soon, you can relax and just enjoy life without a worry. You can't be around forever, but after speaking with your AIS agent, you know you can always protect your family, even after you're gone. AIS is here to help.
---
The information in this article was obtained from various sources. This content is offered for educational purposes only and does not represent contractual agreements, nor is it intended to replace manuals or instructions provided by the manufacturer or the advice of a qualified professional. The definitions, terms and coverage in a given policy may be different than those suggested here and such policy will be governed by the language contained therein. No warranty or appropriateness for a specific purpose is expressed or implied.