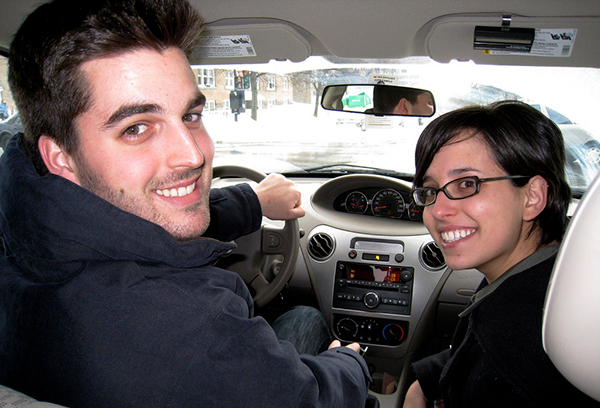 Are you confused about what would happen if you handed your keys to a friend or sibling and they got into a car accident? If you wonder who is covered on car insurance, you are not alone. This question is a puzzling one for many if not all drivers. While people other than the car's owner may be covered by insurance, there are specific cases where coverage gets more complicated. As a general rule of thumb, the coverage of the vehicle in the accident is always primary. Your auto insurance follows your vehicle no matter who is behind the wheel, especially if they are family or have your express or implied permission to use the car. There are also cases where your liability insurance will cover you when you are behind the wheel of someone else's car and get into an accident. However, there are types of coverage that only follow the driver. See below for more details. After seeing how it all works, you will have a clearer idea of just who is and who isn't covered under your auto insurance. Even more importantly, you should always make sure that you have adequate insurance, even if you never loan your car to another person. There is nothing worse than being underinsured and having to pay for damages out of pocket.
Quick Summary of Who's Covered While Driving Your Car
People are always confused about whether their coverage follows them or the car they own. Usually, coverage follows the owned auto on your car insurance policy. The following people are almost always automatically covered: You and a spouse, if he/she is a resident of the same household; relatives of either (residents and related by blood, marriage or adoption) who live with you; other listed drivers; anyone listed on the policy, regardless of their relationship with you; anyone who has your permission to take the car on the road (a permissive user); and all other residents of the household, which could include a roommate.
Let's say you crash into your roommate's car and you damage his car. Who is covered on car insurance? Will insurance provide coverage under liability? No, because your roommate is automatically listed as an insured. So, be careful with this one.
Also, remember that the amount of coverage limits for a permissive user vary according to each carrier. You're not wrong to pause when a friend asks for the keys.
Strangely enough, even people who do not have a driver's license are still covered if they fall under the categories previously laid out. Yes, your 10-year-old is covered if he gets his hands on your keys and crashes your car.
Family Members Who Borrow Your Car
If the person who wants to borrow your car lives under the same roof as you, he or she will be covered if they're involved in an accident while driving your car, unless they are excluded. Remember, that a relative must live with you to be fully covered. Call an Insurance Specialist to find out what your state laws are regarding who is covered under your policy: 888.772.4247.
Coverage can also be extended to family and friends not living with you because of Permissive Use. If an aunt or niece who doesn't live with you borrows your car and crashes, they may be covered. However, if your relative lives with you and plans to use your car regularly for an extended period of time, you need to add that person to your policy.
If for some reason you added one of your family members onto your policy as an Excluded Driver, he or she will not be covered in the case of an accident, not even if it was just to drive down the street. This is important to note for parents who exclude their teen drivers from their policy so it won't go up.
For anyone in your family who is not an Excluded Driver, you can expect protection for bodily injury and property damage to a third party (not an insured) caused by an auto accident, which is found to be the fault of the person driving.
So, your cousin from out of town is covered if she crashes your car, but only for minimum limits.
Friends You Loan Your Car to on Occasion
Don't assume that just because a friend doesn't live with you that you are doomed to incur all costs if he or she gets into a car accident while behind the wheel. Again, Permissive Use usually covers a friend. If there is an accident while friends are driving, coverage may be less than if you were driving. If your friends have their own liability car insurance, this may cover the gap left in coverage if your insurance doesn't fully cover the loss. In many cases, a driver's liability coverage will apply whenever he or she is driving another owner's car.
Let's go back to the scenario with the roommate you had a collision with. What if you put that person down as an Excluded Driver on your policy?  Even still, neither of your insurance coverages will pay for the damages because by definition a roommate resides with you and is automatically a first party insured even if they are excluded.
Liability Coverage: Does My Liability Insurance Pay for Damages or Does the Driver's Liability Insurance Provide Coverage?
Everyone is required to carry liability coverage if they own or lease an automobile. There are two types of car insurance systems: At-Fault and No-Fault. In a state like California, which is an At Fault state, if you're found to be the person who caused the accident, you're responsible financially to the other person or their family that you've injured or killed or whose car or property you've damaged or destroyed.  In Florida, which a No Fault state, if you get into an accident, it doesn't matter who is at fault. Your auto insurance pays for the damages automatically. You are covered up to the policy limits on your insurance based on the degree of fault you have in the accident. In an At-Fault state you can sue the other driver but in a No-Fault state, you cannot.
If you crash your friend's car and it's your fault, your liability insurance will provide coverage for the damages to the other car, only if your friend's insurance doesn't fully cover the loss and you have higher limits than your friend does on their policy. The third party who was hurt or whose car was damaged cannot be an insured party on your friend's policy.
With liability coverage you're protected for the following:
Bodily injury and property damage to a third party (not an insured) caused by an auto accident, which is the fault of the insured
Defense, if you or the person driving are sued for the accident. Your insurance company will hire an attorney, do the proper paperwork and go to court, if the third party decides they want to further recoup their losses. If the accident happened out of town, or even out of state, and you (or a friend) are required to travel to a court case, your insurance will cover those expenses.
Miscellaneous expenses, like court costs, bonds, first aid and other expenses incurred due to the accident.
First aid: Even if the accident wasn't your fault, if you incur any first-aid expenses at the scene of the accident, your insurance will pay them for you.
When you consider how often you loan your car out to other people, you should also think about your liability limits. There are countless horror stories of unforeseen mishaps: A man once hit a pole and was fined $25,000 by the city for the damages. A woman swerved to avoid hitting a car and hits two parked cars; the damages totaled $65,000. An unforeseen accident can easily cause $65,000 or more worth of property damages, and that's not including the bodily injury and other damages. What are the limits of your liability insurance? Do you usually select the minimum without a thought? Well, if you aren't covered according to your limits, the rest comes out of your pocket. Speak with an Insurance Specialist at (888) 772-4247about the limits you currently have on your auto policy and see how much more you'd be paying to raise that limit to a more comfortable level.
Comprehensive and Collision
People often confuse comprehensive and collision insurance. The question "Who is covered by my insurance?" should include yourself. Are you really covered by your comprehensive and collision insurance? If you owe more on your car than its value and you get into an accident, you may go into debt even with coverage unless you have a loan-lease gap or total loss replacement coverage. Comprehensive and/or collision may pay for damages, but what if it's totaled and the car's value is less than what you owe?
Comprehensive insurance pays for damage to your car caused by reasons other than collision, such as fire, theft, vandalism, windstorm, flood etcetera. Collision insurance pays for damage to your car caused by a collision with another vehicle or with any other object (pole, wall, etcetera), regardless of whom was at fault. It also covers damage caused by the upset (overturning of your car). If you hit a live animal, comprehensive covers it. If you hit a dead animal, it's covered by collision. Again, both of these cover the owned car, not the driv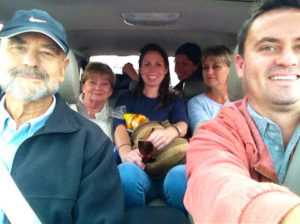 er(s). So the covered individuals include the named insured, the listed relatives and anyone using the owned auto with permission.
These types of insurance follow the insured vehicle and even rented vehicles or temporary substitutes in some circumstances. This is important because these are the types of coverage that will pay for the damages to your car resulting from an accident or vandalism. Family members who live in the home (children, spouse) and are listed in the policy as drivers are covered unless excluded. You will most likely be covered in the event of an accident even when the insured is not present.
Medical Payments (Med Pay) and Personal Injury Protection (PIP)
These types of insurance also follow the insured. If you get into a car accident in a borrowed vehicle, your own insurance will cover the medical costs if you are injured. In fact, Med Pay will probably even cover an accident in a rental vehicle, a bicycle mishap or an accident walking down the street. If you get into an accident and your passengers are hurt in your car, Med Pay and PIP often extend to cover their injuries as well. You may even be covered while traveling in another person's vehicle if you have added the Medical Payments benefit to your own policy.
Medical Payments coverage typically pays for: doctor visits, hospital visits and/or stays, surgery, x-rays, EMT and ambulance fees, professional nursing service and care, dental, prostheses and funeral costs (with limits that vary according to each carrier). They typical do not cover pain and suffering or lost wages.
PIP may also cover funeral costs. Not all states require PIP coverage, but states with no-fault laws may limit the right to sue for damages such as pain and suffering.
In most states, those covered by a PIP policy usually include: the policyholder, the policyholder's relatives in the same household, passengers, other authorized drivers, the policyholder and family members if they are injured while riding in someone else's car or as a pedestrian when struck by another vehicle.
Out-of-State Drivers
Your insurance should cover an out-of-state driver who uses your car with permission and has an accident. This is not true in all states and all circumstances, however. Always check your policy and restrictions before handing over the keys to someone, especially if they are from another state.
Call a knowledgeable Insurance Specialist at 888-772-4247 if you still have any questions. Car insurance can be confusing. The folks at Auto Insurance Specialists make it easy to understand. You can also count on getting the best rates because they shop various carriers before allowing you to choose the rate and coverage that works best for you.
---
The information in this article was obtained from various sources. This content is offered for educational purposes only and does not represent contractual agreements, nor is it intended to replace manuals or instructions provided by the manufacturer or the advice of a qualified professional. The definitions, terms and coverage in a given policy may be different than those suggested here and such policy will be governed by the language contained therein. No warranty or appropriateness for a specific purpose is expressed or implied.