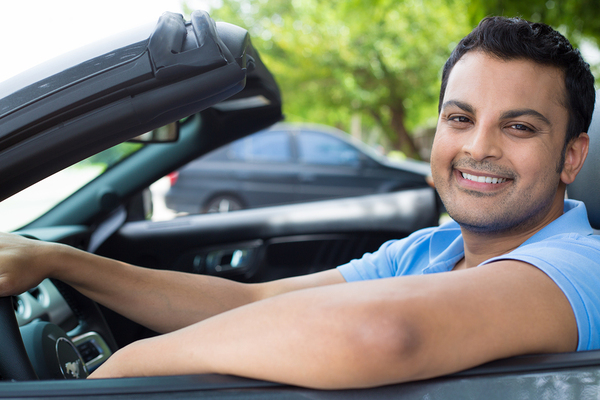 Collecting cars is a classic American hobby, and it is one that preserves a rich history of both innovation and style. Unfortunately, this American past time also puts car owners at risk for losing the heaps of money they put into their vehicles as a result of theft, collisions, and other automotive nightmares. Here are five incidents that keep gear heads awake at night and how to avoid them.
Tips to Avoid Collector Car Insurance Nightmares
1. Classic Car Stripped For Parts
Kenny Munyon's 1949 Ford Shoebox was stolen right out of his driveway while he slept. The good news is that eventually, he located it.
The bad news is that by the time he found it, the thieves had stripped the car for its parts and were selling them piece-by-piece on Craigslist. Munyon took it in stride, but the car will need to be reassembled, which may require a specialist's help and may not be covered under his insurance.
The best way to avoid such a tragedy is to always keep your classic car locked up in a garage.
2. Being Totaled Means Gone For Good
When an exotic car club in Japan became involved in a fourteen-car pile-up, the overall damage came to millions of dollars. The wound most strongly felt though, was the complete destruction of a 1991 white Ferrari Testarossa. While the owner may have been able to recover at least some of the cost to repair the car, replacing the car in full was completely out of the question. Ferrari has not manufactured this model in more than two decades, and the car itself was incredibly rare in the first place. Furthermore, the crash resulted in the value of the remaining Testarossas going up, making getting a replacement that much more difficult for the owner involved in the crash.
3. Collections Wiped Out at Once
John Chapman, a classic car collector, demonstrated his true colors after the loss of his entire classic car collection to wildfires when he showed more concern for others' homes and livelihoods than he did his own property. Both John's home and family survived the 2011 blaze in Bastrop, TX, with no injury and minimal damage, but all 175 cars in his collection were completely destroyed, including a Shelby Cobra and a 1966 Pontiac GTO. It is stories such as this that are enough to keep any car lover wondering how fireproof his/her garage is.
One good way to avoid such a fate is to store cars far away from where natural disasters are likely to occur, if possible. If wildfires are common, consider an off-site storage location.
4. Other Drivers Can Trash Your Car
If you are improperly insured you may not have the coverage needed when other drivers smash into your car. Never happened before? Do you rationalize by saying you only show your car, not drive it? Unfortunately, accidents can also happen to parked classics, as this accident in Norwalk, CA demonstrates all too well. If a classic car is around other vehicles to any extent, it can be near bad driving as well.
5. Your Car Is Stolen…
For every heartwarming story of a stolen car being returned to its owner, or every story of karma looping around and nipping a car thief in the behind, the reality is that all too often, classic car owners are faced with the fact that their car could be gone for good. Bill McChesney lost his '55 Chevy when it was stolen from an auto upholstering shop in North Hollywood, and it has not been seen since. A loss such as Bill's can weigh heavily on a collector's mind and make him/her question where things went wrong or what could have been done to prevent such a devastating event.
To avoid such a situation, consider installing a discreet tracking device. It may not be vintage… but it does help.
If you collect cars, make sure they are insured adequately. Auto Insurance Specialists can help. In addition to car insurance for everyday vehicles, we help collectors find the best price and the best available coverage for their classic cars. Do not let the vehicles you love be at risk: Call AIS today.
This content is offered for educational purposes only and does not represent contractual agreements. The definitions, terms and coverage's in a given policy may be different than those suggested here and such policy will be governed by the language contained therein. No warranty or appropriateness for a specific purpose is expressed or implied.